thyssenkrupp inks contract worth Rs.410 Crore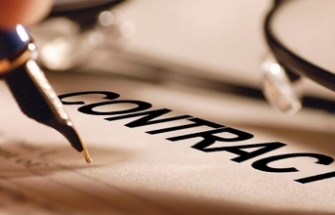 thyssenkrupp has been awarded a Rs.410 Crore contract with Mazagon Docks Shipbuilders Limited (MDL) to refit the Indian Navy's Shishumar-class non-nuclear submarine, INS Shishumar. The Medium Refit and Life Certification (MRLC) contract for the submarine will commence in October this year and is expected to be completed by 2021. The upgrade will extend the operational life of the submarine by at least 10 years.
Dr. Rolf Wirtz, CEO of thyssenkrupp Marine Systems: "We are looking forward to working with MDL to perform the deep modernization work to ensure that INS Shishumar remains a very capable combat submarine for the Indian Navy over the years to come. Our experience with the Shishumar class and the outstanding skills of MDL's employees are the basis for the return of the submarine back to the Indian Navy in great shape." Dr. Gurnad Sodhi, Managing Director of thyssenkrupp Marine Systems India added: "This contract once again reiterates our long-standing commitment to the country and is another milestone in the 'Make in India' defence program."
The Indian Navy is planning subsequent overhauls of the remaining three HDW Class 209 Type 1500 assets that were commissioned between 1986 and 1994 and which form the Indian Navy's 10th submarine squadron based in Mumbai. Supplied by thyssenkrupp, the first two submarines were assembled at the Howaldtswerke-Deutsche Werft (HDW) at Kiel, Germany, while the third and fourth submarines were manufactured by means of material packages and Transfer of Technology (ToT) at MDL, Mumbai. These were the first submarines ever to be built in India.